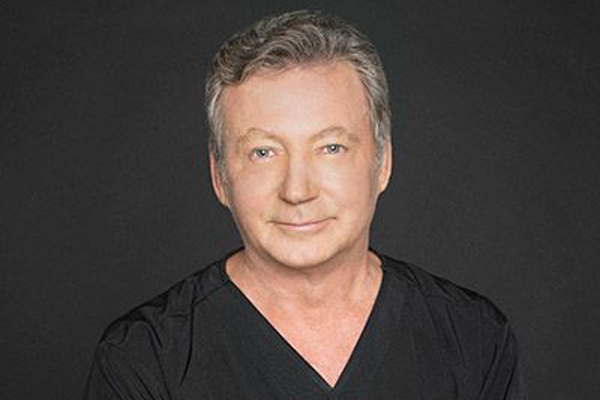 Dr. Brownrigg
1525 Carling Ave Ste 608, Ottawa
613 706 6718
Dr. Brownrigg has devoted his practice exclusively to surgery of the face and neck. Because he is concentrated solely on facial surgery, he has emerged as one of Canada's leading providers of intricate procedures such as facelifts and rhinoplasty. He can also help patients rejuvenate their look with non-surgical procedures including BOTOX® Cosmetic injections and facial fillers. <br><br> Dr. Brownrigg uses the latest techniques to help patients look their best. Our surgeon takes pride in offering today's most sophisticated facial enhancements. When performing facelift surgery, Dr. Brownrigg uses advanced techniques, including SMAS facelift and MACS facelift. Under Dr. Brownrigg's care, you can expect that your treatment is being performed using the safest and most advanced approach.
Love our business by sharing
I am so impressed with Dr. Peter Brownrigg and his staff!! Beyond giving me incredible results, which alone is something we want from a surgeon, Dr. Brownrigg is sincere, honest, genuine and trustworthy, all in addition to being a truly skilled and gifted professional. Dr. Brownrigg's frankness and refusal to do a procedure affirm that he is devoted to his Clients - our results are paramount. This level of commitment resonates throughout Dr. Brownrigg's practice; it is experienced in the work of his nurse/injector Sandra Carrillo through to the welcoming words of Shanna. Hopefully this review leads to making the choice of contacting Dr. Brownrigg and Sandra. Thank you
A Network of Owners working together.
** Powerful Social Media Sharing**
100+ business owners sharing
It is powerful. You control your own page. Immediate edit and add ability. Owners are featuring promotions and events, and sharing. Register Now.
REGISTER
Promote your Specials
Add specials or menu items, save then share. Boom, you are part of the equation that equals 1000's of views. Highlight your live music, sales, menu items, and special events.
Top 10 going global!
Great advertising price. Normally $450/year. Limited time promotion for only $300 for 1 year, your page will be part of the top ten network that is in every language, offers many 1st page advertising spots, allows edits and adds, and helps you promote your business easily through social media sharing.
Related Businesses and Deals